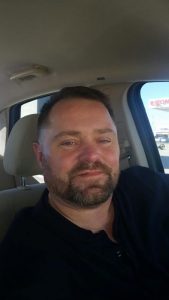 June Austin Shepard (55) of Texas City, Texas, passed away on Tuesday, March 21, 2023. He was born on September 5, 1967 in Frankfort, Kentucky to Doris and Allen Shepard.
June served proudly in the United States Marine Corps as a combat engineer. He enjoyed fishing, watching football, and grilling for his friends.
June is preceded in death by his mother and father, and brother; Preston Shepard. He is survived by his wife of 29 years, Michele Shepard; sons,Trevor Land, Jonathan Wev, and Cristoforo Shepard; brother, Ezra Shepard; and cousin, Betty Shepard, who was like a sister to him.
A Memorial Visitation will be held on Tuesday, March 28, 2023 from 5:00pm to 8:00pm at the James Crowder Funeral Home in La Marque. Military funeral honors will be presented at 6:00pm.