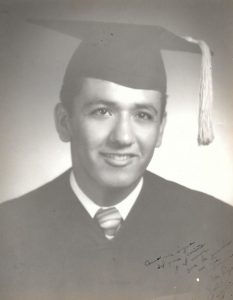 Julio Hiram Salinas, 83, passed away on November 27, 2017 in League City, TX. He was born on September 19, 1934 in Houston Tx to Jose Salinas-Gonzales and Altagracia "Grace" Arevalo (Salinas). Julio is preceded in death by his loving wife Aurora Salinas and brother Ariel Salinas. He is survived by: daughters, Sandy Molbert spouse Ricky , Julie Dittman spouse John; Grandchildren Rhea Ibarra spouse Joey, Ricky Molbert Jr spouse Nikki, Luke Dittman, and Melanie Hutchison spouse Jeremy; great grandchildren Brianna Ibarra, Maxx Ibarra, Loral Molbert, and brothers: Hugo Salinas, Hector Salinas, Joe Salinas and countless other family members and friends.
In his career from 1967-1995 he contributed to NASA's civilian space program. During this time he helped select landing sites on the moon for the Apollo missions and helped plan and integrate experiments and payloads for the Space Shuttle and International Space Station.
He loved spending time with his family and friends, and had a passion for sports, traveling with his wife Aurora, and theater arts.
A memorial service  will be held on Friday, December 1, 2017 at 10:00 am at Crowder Funeral Home, 1645 East Main St.,  League City, TX.
In lieu of flowers the family requests that you make a donation to the Alzheimers Association at www.alz.org