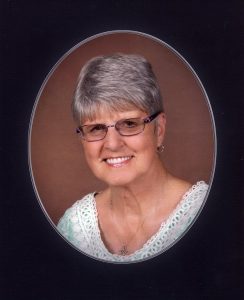 Judy Elliott Boehlke, 68, of Santa Fe, passed away November 9, 2016 following her third battle with cancer. Judy was born October 18, 1948 to Irma and Buddy Elliott, Jr. in Bell County, Texas. She was a sales associate for Wal-Mart and a member of the Galveston County Sheriff's Dept. Citizen Police Academy and Santa Fe Citizen Police Academy. In her spare time Judy enjoyed camping, bank fishing and shopping (especially Christmas shopping for her family.) Judy was preceded in death by her parents and by a granddaughter, Denise Marie Boehlke.
Judy is survived by her loving husband of 32 years Billy Boehlke; son Elliott Wayne Decker and wife Tammie; step-son William Francis Boehlke and wife Louise; sister Betty Ann Peters; brother Butch Elliott; grandchildren William Tyler Boehlke, Justin Wayne Decker, and Jordan Reane Decker; and numerous nieces, nephews and friends.
A visitation in her honor will be held 5:00 – 8:00 pm, Friday, November 11, 2016, with funeral services 10:00 am Saturday, November 12, 2016 at the Crowder Funeral Home Chapel, Dickinson, Texas. Interment will follow at Grand View Cemetery, Pasadena, TX.