Judith "Judy" Louise Ridgeway Henderson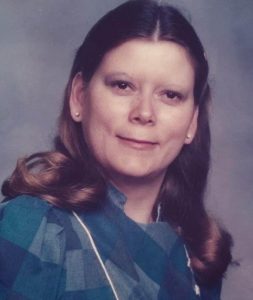 It is with deep sorrow and much love that we mourn the passing of Judith Louise Ridgeway Henderson, a beloved wife, mother, grandmother "Granny", sister, aunt, and friend.
Judy passed away on July 16, 2023 at the age of 71 at her home in La Marque, Texas.
She retired from the Galveston County Road Department in Dickinson.
Judy loved spending time with her husband, daughters, and grandkids. She enjoyed talking with her friends and she never met a stranger that she didn't try to help. Judy's life revolved around her family and she will be missed dearly.
She is preceded in death by father, John Ridgeway and wife Irene; mother, Gloria Brown and husband Jimmy and brothers; Joe, Jimmy and Carl.
Judy is survived by her loving husband of 46 years, Bert Henderson Jr.; daughters: Rachel (Kevin), Dana, Kristen (Chris), Tracy, Teresa, and Misty; grandchildren: Shelby, Dylan, Kevin II, Ayven, Tristin, Skylier, Logan, Dean, Vincent, and Brendon; sisters: Laura (Marvin), Alice and Lois; brother, Ricky as well as numerous relatives and friends.
A celebration of Judy's life will be held on Saturday, July 22, 2023 at 2:00pm at Crowder Funeral Home in La Marque, Texas.