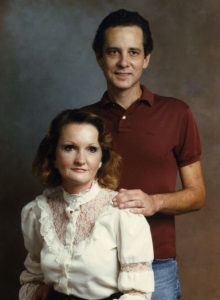 Judith Hodges, 76, resident of Santa Fe, passed from this life Friday, September 15, 2023 surrounded by her loved ones. Judith was born in Austin, Texas on August 6, 1947 to proud and loving parents, Wayne and Virginia Hudson.
She was a loving daughter, sister, wife, mother, grandmother, and great- grandmother.  This amazingly artistic and positive woman raised three daughters and one son. She was an administrative assistant with Galveston Ind. School District.
Judy loved to sketch portraits as well as other crafts.
Judith was preceded in death by her parents, sister, Marilyn Garrison, beloved husband, Robert O. Hodges (Bobby). Together at last.
She leaves behind to cherish her full life and all the memories, daughters, Dana Bradshaw, Lori Duke, Marilyn Richardson; son, Troy Hodges; grandchildren, Shaunce, Travis, Morgan, Kendal, Seth, Reese, Cavan, Mallory, and Luke; great- grandchildren, Alyssa, Devin, Dolly, and Ophelia. Numerous, extended family and friends.
In her honor a graveside service will be held Saturday, September 23, 2023 at 10:00am in the Lake View Cemetery, Galveston, Texas.