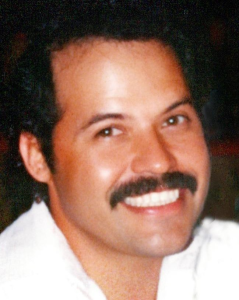 Juan N. Cortez Sr., known lovingly as Johnny, Pops or Poppy-beau was born on December 8, 1947, in Galveston, Texas, to Basilio and Josefina Cortez. He is survived by his former wife and recent caregiver, Connie and four children, Johnny Jr. & wife Marylou (their four children Juan III, Christina, Monique and Alexia), Rob, Monica & husband Nathan (their two children Faith & Eli) and Crystal (her son, Jordan).  He is also survived by his brother Carlos and his wife, Juanita as well as his ex-wife Gloria, along with nieces Veronica, Michelle, and nephews Vincent, Joe. Johnny Sr. was predeceased by his parents, older brother Nick & Nick's wife Alicia, and their son Nicky Cortez.
Johnny had an insatiable curiosity and a drive to learn. From bodybuilding to building his house from the ground up, fixing things around the house, working on and painting cars, or experimenting in the kitchen, he embraced a wide array of interests. He had a knack for fixing things himself and a certain level of perfection that he passed onto his kids. Family vacations were a cherished time for him, creating countless treasured memories.
Johnny dedicated most of his professional life to working as an operator for Amoco Oil. He was known for his strong work ethic and his dedication. His commitment and attention to detail earned him the respect of his colleagues and the company.
He had an impeccable smile that sometimes hid under his memorable mustache. Johnny never met a stranger and possessed a natural ability to strike up a conversation with anyone. His charisma and sense of humor made him a beloved figure in the lives of those who knew him.
Family and friends held a special place in Johnny's heart. He cherished the deep connections he had with his loved ones and always went above and beyond to support and care for them. His love and devotion knew no bounds.
Johnny could often be seen with a large ring of keys dangling from his belt loop, even though half of them might have been a mystery to him. The sound of keys jingling served as a reminder of his ever-ready nature and willingness to lend a helping hand.
In addition to his professional accomplishments and vibrant personality, Johnny served his country in the First Cavalry Division of the United States Army during the Vietnam War. His courageous and meritorious service earned him a Bronze Star.  For those who may not know, The Bronze Star Medal is awarded to individuals who, while serving in a combat theater, distinguish themselves by heroism, outstanding achievement, or by meritorious service. His service and sacrifice will never be forgotten.
A funeral service to honor and celebrate Johnny's life will be held on Wednesday, June 21, 2023, at noon at Crowder Funeral Home, located at 111 E. Medical Center Blvd, Webster, TX 77598. Following the service, burial will take place at Houston National Cemetery, located at 10410 Veterans Memorial Dr., Houston, TX 77038, at 2:15 pm.
The family is deeply grateful for the outpouring of love and support during this difficult time.