Joseph Leo Ankenbruck, Jr.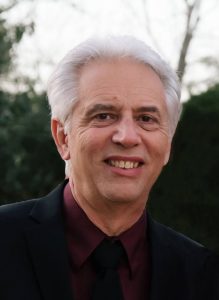 Joseph Leo Ankenbruck, Jr. 69, of Pearland passed away on August 9, 2023 in Houston, TX surrounded by his loving family. He was born in Houston, on December 14, 1953 as the first born and only boy of 7 children. He grew up on the East side of Houston where he attended Catholic school at Immaculate Conception until 8th grade.
In 1968 his family moved to Pearland. He attended Pearland High School where he met the love of his life, Candace and graduated in 1972.
In 1974 Joe and Candace were married at St. Helen Catholic Church. Joe attended The University of Houston and graduated with a degree in Architecture in 1982. He had a profound attention to detail and loved working with his hands. He could build any and everything. In 1979 he began working at Owens Racing Engines where he eventually became the owner. This career path would lead him to lifelong friendships and experiences that he cherished throughout his life.
Being the only boy of 7, it was only natural that he would be blessed with twin girls in 1984. He poured everything into his family and set the standard far too high for what it meant to be a brother, husband, father, friend, and Pop. His 4 grandchildren were the center of his universe and brought him so much joy.
He is preceded in death by his parents: Joseph and Nita Ankenbruck; sister, Patti Powell; and nephew, Travis Frey.
Joseph leaves behind his wife of 49 years, Candace Ankenbruck; daughters: Jenna Kervin and husband Jason, Tessa Drab and husband Jonathan; grandchildren: Lowen Kervin, Jones Drab, Sloan Drab, and Leo Kervin; sisters: Shelly Durst, Lisa Frey and husband Barney, Cindy Collier and husband Keith, Lori McCue and husband Mike, Kay Petersen and husband John; brother-in-law, Steve Powell; Uncle Greg Freitag and wife Doris, Aunt Evelyn Harrison; seventeen nieces and nephews; as well as numerous cousins.
There will be a visitation held from 6:00 p.m. to 8:00 p.m. in the chapel of Crowder Funeral Home, 2422 Broadway St, Pearland, TX 77581 on Thursday, August 17, 2023. A memorial service will be held on Friday, August 18, 2023 at 10:00 a.m. at Crosspoint Church, 1134 Old Alvin Road, Pearland, TX 77581, with Pastor Tom Allen officiating.
In lieu of flowers, donations may be made to The Leukemia and Lymphoma Society, givenowlls.org, in honor of Joe.