Joseph "Joe" Borden Crabill, Jr.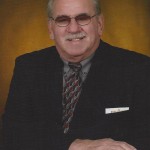 Joseph "Joe" Borden Crabill, Jr., Ret. USCG BMC E-7, 74 of La Marque passed away Sunday, February 23, 2014 in Rosharon, Texas. He was born September 25, 1939 in Washington D.C. to Joseph and Caroline Crabill. Joe was raised in Toms Brook, Virginia. He served at Coast Guard Stations in Milford Haven, VA; Gwyns Island, VA; Portsmouth VA, and Galveston TX where he retired.
Joe also retired from the Texas Department of Transportation as a Marine Captain where he operated the Ferry between Galveston and Boliver. He was a member of the VFW Post 5400; the Kemah Elks Lodge No. 2322; and a Chaplain for both the American Legion Post 89 and the Legion Riders. He also worked as a bartender at the VFW in La Marque.
He is preceded in death by his wife Judith Crabill and his parents.
Joe is survived by his daughter Jodie Crabill (Michael Brunicardi) of Mechanicsville, Maryland; son Jeffrey Crabill of La Plata, Maryland, step daughter
Kimberly Moore (William Moore) of Galveston Texas and step son Jason Werner (Diana) of Bangor, Maine; his five grandchildren, John Headley, Joseph Headley, Jessica Headley, Thomas Headley and M. Skylar Moore and twelve great grandchildren.
Visitation will be Monday, March 3, 2014 from 4:00pm – 6:00pm at the James Crowder Funeral Home in La Marque with the service to follow at 6:00pm with officiating. Graveside service will be 11:00am on Tuesday, March 4, 2014 at West Oak Cemetery in Jasper, Texas.
In Lieu of flowers donations can be made in his honor to the Wounded Warriors Project or charity of your choice.