Josefina Trevino De la Fuente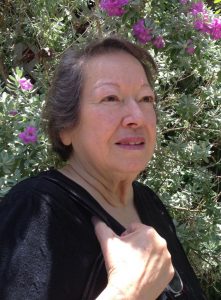 Josefina Trevino De la Fuente
03/14/1947 – 12/09/2016
Josefina de la Fuente, resident of Dickinson, Texas passed away 12/09/2016.  She was a devoted wife to Paulino de la Fuente and loving mother to Orlando de la Fuente.  She is preceded in death by her parents Jose and Herlinda Trevino, sister Ofelia Sanchez, and brother Ruben Trevino.  She is survived to cherish her memory by her husband Paulino de la Fuente, son Orlando, brothers Benito Trevino and his wife Gloria, Leonel Trevino, Jose Trevino, Jr and his wife Ruth, and sister Oralia Cuevas and her husband Rogelio.  She will be missed by numerous nieces, nephews, other family members and friends. We were all so blessed to be touched by her love and kindness.
Josefina was a devoted servant of the Lord all her life and was the piano player for Iglesia Bautista El Salvador for many years.   Josefina's joy in life, besides her family was cooking, fishing, gardening, and praising the Lord by singing her favorite hymns.  
She retired from the Dickinson school district where she was a teacher's aide for more than twenty years.
Services for Josefina will be as follows:  
Wednesday, Dec 14 – viewing at 5pm-7pm at Crowder funeral home @ 851 FM 517 Rd W, Dickinson
                                        Service at 7pm
Thursday, Dec 15 – funeral at 10:00 a.m. at Crowder with the procession following to Forest Park East Cemetery