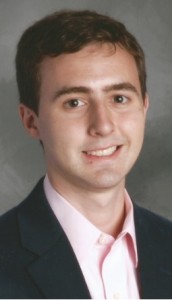 Jonathan Millard passed away peacefully October 18, 2015, after an 8 month battle with Ewing's Sarcoma. Jonathan was 23 years old, and was the beloved son of Nancy, and Nigel, Millard of Seabrook Texas.
Jonathan was a native Houstonian, and was raised in the Clear Lake area of Houston, attending Ed White Elementary School in El Lago, Seabrook Middle School, and Clear Lake High School. After graduating from CLHS, Class of 2010, Jonathan pursued a higher education at the University of Houston, graduating in May 2014, having achieved a Bachelor of Science Degree in Mathematics, with a minor in Education.
Jonathan became a teacher, and joined the YESprep public school system because he wanted to make a difference. He taught Geometry, and Robotics, at the YESprep Fifth Ward location where he put his whole life behind the job that he loved.
Jonathan also had a life-long love of soccer, starting at age six he played for the NASA Area Youth Soccer Club, which later merged to become the Space City Futbol Club. He also played for the Clear Lake High School soccer team, and was the Junior Varsity team captain in 2009.
Jonathan was a member, and leader, of the St. Thomas Episcopal Church, Youth Group in Nassau Bay, where, as a youth, he spent many hours hanging out, as well as volunteering, and participating in mission trips to Mississippi, Mexico, Galveston, and Houston's inner city.
Jonathan faced his battle with cancer with tremendous patience, and tremendous courage throughout, he was greatly loved by many and will be missed by all who had the good fortune to know him.
A service will be held to celebrate Jonathan at St. Thomas the Apostle Episcopal Church, 18300 Upper Bay Road, Nassau Bay, TX 77058, on Saturday November 14, the service begins at 10 a.m.