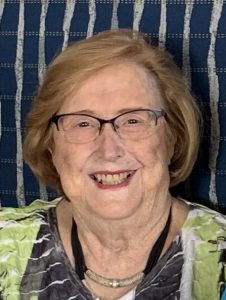 Jolie Montagne Hess (85) passed away on May 24th at M D Anderson Cancer Center in Houston.   She was born on Galveston Island on March 23, 1935. Jolie loved life and was often the life of the party, always enjoying time spent with family and friends. Her passion was playing duplicate bridge and was a Diamond Life Master. Jolie served on the board of Unit 174 3 times for a total of 18 years and was Partnership Chair for 30 years.
She is preceded in death by her parents, Ernest R. Montagne and Mary Louise Montagne, and two children Cathy Junemann and Mark Junemann and her husband Richard Hess.
Jolie is survived by three children, Michael Junemann, Sandy Valusek (Johnny)and Ernie Junemann (Malinda)all of Galveston County, and six grandchildren Angela Junemann, Cory Junemann, Taylor Junemann, Ty Junemann, Chris Junemann and Katie Lugo-Cruet and 5 great grandchildren and 5 step- grandchildren and 2 siblings Ernie Montagne(Sally) and her beloved sister Mary.
Due to COVID-19 restrictions, a Celebration of Life will take place at a later date.
Expressions of sympathy may be made To "Dress For Success" by check to "ACBL U174", Gary Hercules, 5231 Sandyfields Lane, Katy, TX 77494 or the American Cancer Society (cancer.org).