John Thomas (Tommy) Lockey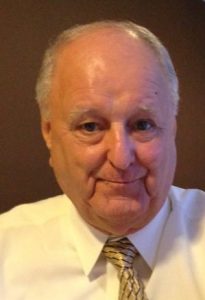 John Thomas (Tommy) Lockey, age 81, passed peacefully in his sleep on Tuesday, October 6, 2022 in the privacy of his home located in League City, TX.  He was born on December 26th 1940, in Troup, TX to Jack and Willie Mae "Bubba" Lockey.  After graduating from Palestine High School in 1959, he attended and graduated from Sam Houston State University in 1965. Shortly after graduating college, he realized he was faced with a life changing decision: Enlist himself in one of the armed forces, or be drafted.
He enlisted in the United States Air Force in 1965, serving 4 years as an enlisted Officer where he was stationed at various locations.
He was a Morse Code Operator/Transcriber with the U.S. Air Force Security Service (USAFSS) while at the Shu Lin Kou Air Station in Taiwan. His security clearance at the time forbade him to reveal specifics about his experiences. Honoring his oath, as a civilian fresh out of the Air Force, he interviewed for a position at NASA and was denied the opportunity because he would not give details about his job while stationed in Taiwan. He enlisted from 1965-1971.
He began working at American Fire Indemnity Group in Galveston, formerly known as Texas Indemnity, after graduation and worked there for over 30 years as a Workman Comp Supervisor.  He happily retired after 35 years with the company.  John was married to Linda Gail Delaney from 1971-1983.  Together they had 3 children in League City, TX.
John was preceded in death by his only son, John Clarence Lockey, who passed as a 6 week old infant, and his parents Jack and Willie Mae Lockey.
He is survived by his two beloved sisters, Jackie Gragg of Palestine ,TX and Molly Deats of Dickinson TX (husband, Wyndell Deats)with nieces Holli Gragg and Laura Lee Hailey and a nephew, Jack Deats. Also survived by his two daughters, Kristina Rhodes of Washington(husband, Dan Rhodes) and Karen Linscomb of Teague, TX(husband, Zach Linscomb), his five grandchildren: Daxton Linscomb (17), Noah Rhodes (16), Delaney Linscomb (12), Marlee Rhodes (11), and Dayce Linscomb (7).
In life, he enjoyed spending time with his family and friends, enjoying an ice cold beverage with his friends at Gilhooley's restaurant and oyster bar (loved oysters) in San Leon, TX, and keeping up with the activities of his 5 grandchildren. He was an avid believer in slow cooking meat on the grill and a steak is good for all occasions. He could cook, can and grow almost anything he wanted to and loved sharing his creations with his friends and family. He was a loving son, father, grandfather, brother, and friend, and he will be dearly missed by all.
Services for John will be held at the Crowder Funeral Home in Dickinson, TX on Saturday, Oct 22, 2022.  Visitation will be at 3:00 and the Celebration of life will be held at 4:00.
-.. .- -.. / .- .-.. .– .- -.– … / … .- .. -.. -….- .– …. . -. / .. / .-.. . .- …- . –..– / -.– .- .—-. .-.. .-.. / -.-. .- -. / -.- .. … … / — -.– / .- … … -.-.–