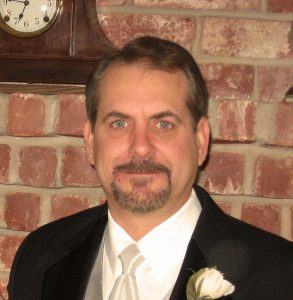 John Tabor Devall III, 52, passed away quietly November 21, 2016, at his home in Webster, Texas. He was born on April 13, 1964 in Norman, Oklahoma to John T. Devall Jr and Amelie "Lou" Devall of Houston TX.  John is survived by his wife, Brenna, son  John Devall IV of Webster TX, daughter Allison Devall of Houston TX, step-son Andrew Brewer of Smithfield MI, sister Michelle Devall Hines of Bryan TX, nephews Travis Hines and Ryan Hines of Bryan TX and numerous aunts, uncles, and cousins.  He was preceded in his passing by his grandparents Florence and John T. Devall of Jennings LA, and Verna and Norwood McDowell of New Iberia LA.
John worked as a supervisor at Wolfe's Nursery, followed by many years at GE Water and Process Technologies of Baytown, TX. He graduated from Clear Lake High School, Class of 1982.  John was a very compassionate and caring person, especially when people were in need.  He loved to play and watch sports of all kinds, especially baseball and football, and was an avid collector of sports memorabilia, but his greatest love was gardening, especially growing plants of all kinds from seeds.
His funeral will be December 2, 2016, at 1:00 PM, at the Clear Lake United Methodist Church, 16335 El Camino Real, Houston, TX 77062, after which he will be interned at Mt Olivet Cemetery in Dickinson, TX. In lieu of flowers, those wishing to make a memorial donation in John's memory may do so to Emergency Relief Fund at the Clear Lake United Methodist Church.