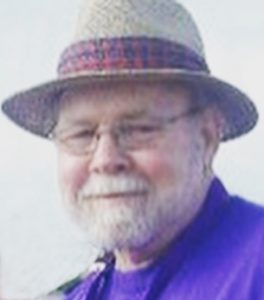 John Robert Walthall, 72, of Santa Fe, passed away April 13, 2018, in Webster.  John was born June 6, 1945, in Houston, Texas.  He was raised in Texas City by his grandparents where he graduated from Texas City High School.  John retired as a machinist from Amoco Oil Texas City after many years of loyal service.  Woodworking was a passion for John, and he especially enjoyed making wooden toys for children at Christmas. Many local churches were gifted with these toys to give out.
John was preceded in death by his grandparents Marce P. Walthall and Mattie Rojillo Walthall and his mother Evelyn Walthall.
John is survived by his loving wife of 47 years Karen Bertolino Walthall; daughter Kelly Walthall Laufman and husband Steven, Jr.; honorary daughter Lea Ann Redd and husband Eric; brother Paul Walker III and wife Mona; nephews Paul Walker IV and Sam Bertolino; and many other family members and friends.
A visitation in his honor will be held 6:00 – 8:00 pm, Monday, April 16, 2018, with a Celebration of Life, officiated by Pastor Cynthia Meyer, at 7:00 pm, Crowder Funeral Home Chapel, Dickinson, Texas.  A private Interment will take place later at Forest Park East Cemetery, Webster, Texas.