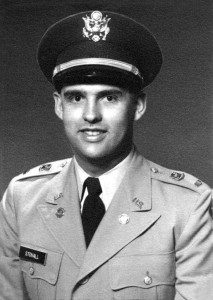 John Robert Stovall, 77, passed away on August 13th in Clear Lake, Texas. He was born in Blytheville, Arkansas to James and Bernice Stovall. John is survived by his wife, Lynn Stovall, sons, Mike and Robert, and grandchildren, Benjamin, Sydney, and Blake, and numerous family members and friends.
When his nation called he answered by joining the Army and retired as a Lieutenant Colonel. He earned an Engineering degree with Honors from The University of Arkansas and worked for most of his career in the space industry with IBM, being part of the team responsible for the Apollo, International Space Station and Shuttle missions. He had a passion for family and travel, and loved to work in the garden and follow Razorback football.
A memorial service will be held on Thursday, 20th August, 2015 6:00 PM at University Baptist Church, 16106 Middlebrook Drive, Houston TX 77058. Interment will follow at a later date at Houston National Cemetery.