John Harrington "Jack" Newding Jr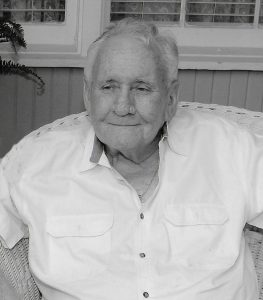 John Harrington "Jack" Newding Jr, 78, of Texas City passed away on Sunday, August 18, 2019 in Webster, Texas.  He was born on March 23, 1941 in Galveston, Texas to John and Julietta Frankovich Newding.
Jack graduated from Galveston Ball High School in 1959.  He was a resident of Texas City for 55 years, served in the United States Army National Guard, and worked for the Texas Department of Public Safety.  Jack pursued a career as a Boilermaker with Union Carbide and retired after 37 years with the refinery.  He became a Master Mason in 1965 and received his 50-year pin in 2016 at the Texas City Masonic #1118 AF & AM Lodge.  He was also a member of the La Marque Elks Lodge, La Marque VFW, Texas City American Legion and the International Brotherhood off Boilermakers.
Jack is preceded in death by his parents.  He is survived by his wife Donna Corbett Newding, children: Wendy Newding Kortz, Andrea Newding Martin (James), Chad Newding (Lisa), Mary Catherine Giusti (Shannon), and Johnny Giusti (Crystal), grandchildren: Tiffany Kortz Fox (Robert), Samantha Kortz, Zach Newding, Dylan Newding, Johnny Giusti, and Katy Giusti and his great grandchildren Jayden Fox, Taryn Fox, Hyatt Kortz, and Julian Kortz.
A visitation will be held Saturday, August 31, 2019 from 12:00-2:00pm at Crowder Funeral Home in La Marque.  The service will begin at 2:00pm with Rev. Rex Teter officiating.  A Masonic Service will follow at the Alta Loma Cemetery in Santa Fe, Texas.  A reception will follow at American Legion Post 89 Texas City after the graveside.
Memorials may be made to the Texas City Masonic #1118 AF & AM Lodge Scholarship Fund.