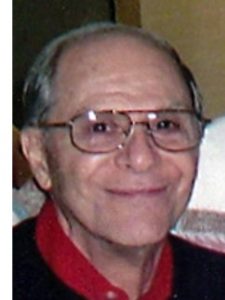 John Richichi, who would have celebrated his 95th birthday one week later, made his heavenly journey to join wife Jo Ann of 70 years, on April 26, 2022 in Houston, Texas. Born in Collinsville, Illinois to Italian immigrants of humble means,  John lead an educated life, earning success and accomplishments that far exceeded his contemporaries.
After serving his country in the US Navy, John earned a Bachelor of Mechanical Engineering from (then) Rolla School of Mines (now part of the Missouri University System), and a Master of Electrical Engineering from Washington University—two of the nation's top engineering schools. He spent his career helping send astronauts into space and onto the moon, holding influential positions—first in St. Louis and after 1969 in the Clear Lake area of Houston—with NASA and Northrup Grumman. All the while, friends and family in Illinois, Missouri and Texas knew John to be an outstanding Mr. Fixit, who never met an appliance or car he couldn't repair.
John was a lifelong fisherman which led to a second home on Lake Livingston, complete with boat and gear to routinely deliver the "catch of the day" to the dinner table. In retirement, he and Jo Ann traveled the globe, mastered the art of slot machines, joined Clear Lake United Methodist Church and volunteered as poll workers for every election.
He leaves behind daughter Janet Goforth Adams and son-in-law Don Adams of Houston; son Jeffrey Richichi of League City, Texas; sister Rose Wheat, nephew Steve Wheat, niece Diane Greenley, and cousin Geri Condomitti Turner—all residing in Illinois.  In Heaven, John joins Jo Ann, his parents Mary and Dominic Richichi, many aunts and uncles, and many dear friends.
As a symbol of the eternal love shared by John and Jo Ann Richichi, their ashes will share one urn, forever uniting them as one.