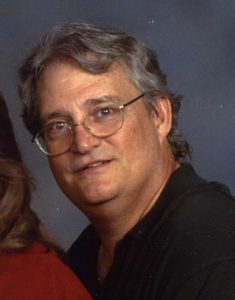 John Daniel Luhning, born August 12, 1955 and passed November 6, 2019, born and raised in Dickinson to Louise Jenkins Luhning and Daniel George Luhning.  He went to Dickinson High School where he played football and made lifelong friends whom he thought of as family.
John was married for 34 years to Judy Morrow Luhning and they raised two daughters; Jaclyn Diane Luhning who is engaged to Vito Medcalf, and younger daughter, Faith Danielle Luhning, mother of his cherished grandson, Ethan James Moser.
He was a member of Calvary Chapel Houston for twenty years.  He worked for 30 + years in Petrochemical Mechanical Design where he also made friends that enriched his life.
Funeral services will be held at Crowder Funeral Home, Dickinson, at 10:00 AM, Wednesday, November 13, 2019 with visitation Tuesday Evening, November 12, 2019 from 5:00 – 7:00 PM.