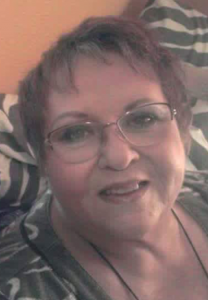 Jo Ann Bylsma,68, of Texas City, Texas passed away on Saturday, September 17, 2016 at her residence.  She was born December 20, 1947 in Phoenix, Arizona to Huey and Beatrice Talley.
Jo Ann loved spending time with her family and friends. She was a Beautician for many years and taught cosmetology at San Jacinto College and she also retired from UTMB.
She is preceded in death by her parents and her husband John Byslma.
Jo Ann is survived by her daughter Carrie Ann Bylsma and son John Clay Bylsma; grandchildren John Devin Bylsma, Tristan Bailey Bylsma, Nickalett Dodd and John Clayton Byslma, Jr.
A Memorial Service will be on Thursday, September 22, 2016 at 6:30pm at the James Crowder Funeral Home in La Marque with Rev. Jesse Garcia officiating.