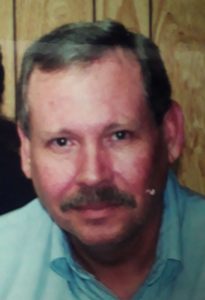 Jimmy (James) Doyle Kurz was born, November 15, 1948, in Dallas, Texas to parents Frank and Fredna Kurz. He grew up and went to school in the Dallas area. He passed on to be with the Lord on Friday, August 9, 2019.
Jimmy was a veteran serving in the Vietnam era. He joined the United States Air Force in 1968, and honorably served his country.
During his service time in 1970, while stationed in West Texas, he met his wife, Linda Joy, the love of his life: and the woman with whom he would spend the next 47 years.
Jimmy and Linda were blessed to have 4 children. He is survived by his wife Linda, a son Timothy (Tim), 3 daughters, Vivian, Christie, and Angie, sons-in-law: Darren, Will, and Jason; grand-children Jesse and wife Sarah, Allyssa, Chelsey, Stormie, Danielle and Colton; and great grand-children Robert, Cheyenne, Jace, and Layla.
He is also survived by a sister Susan of Waco, sisters-in-law: Lynda Jean and Jodie, nephews: Ronnie, Bryan, and Steven, nieces: Katie, Tammy and Jayme; great-nephews: Robert, Devin, Zane and John, and great-nieces: Carissa, Lauren and Kimberly, as well as a great many friends.
Jimmy was preceded by his parents, brother Ronnie Kurz, and his nephew Darren Kurz.
Jimmy was a strong and steadfast husband and father who worked diligently to support and care for the family he so dearly loved.
He will be loved and remembered by all who knew him.
A visitation will be held on Wednesday, August 14, 2019 from 6:30pm – 9:00pm at the James Crowder Funeral Home in La Marque. A graveside service will be at 2:00pm on Friday, August 16, 2019 at Coastal Bend Veterans Cemetery in Corpus Christi, Texas.