Jimmy Allen Merchant, Jr.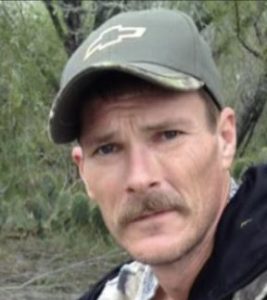 August 28, 2023, Jimmy Allen Merchant, Jr., 52, a resident of League City, Texas, formerly of Flour Bluff, Texas passed away. He was the oldest of six, born January 16, 1971, in Jacksonville, Florida.
Jimmy and Wendy met in 1995 and married in 2002.  They reside in League City with their son, Ridge Merchant, whom Jimmy loved to take hunting and fishing.
Jimmy spent many years working as a journeyman electrician and later went on to own Merchant Transport.  Eventually, due to his love for fishing, he became a 100-ton Master Captain.  Jimmy worked as a Fishing Guide in Galveston Bay for various guide companies and went on to own Merchant Saltwater Adventures.
For all his life, Jimmy was fueled by excitement and the love of being outdoors which drove all his pursuits. During the summer Jimmy could always be found on the water fishing with family, friends, or customers.  He enjoyed the happiness when someone caught their first fish and when he caught a bigger fish.  When fall came around, he sat in the deer blind for days watching the wildlife and teaching Ridge much of what he had learned from his dad, Jim. Whatever he did, he was all in!
At family functions Jimmy was typically the first one goofing around. He loved to pick on his siblings, nieces, and nephews. His laugh was contagious, and he knew how to get everyone else laughing. Without him, family holidays are not the same and he will be greatly missed.
He leaves behind his wife of 21 years, Wendy Merchant; son, Ridge Merchant; parents, Jim, and Donna Merchant; sisters: Tammy Merchant, Jennifer Siegel (Natan); and Carleen Clark; brothers: Chris Jackson (Denice); and Chester Jackson, (Wendy); as well as numerous nieces and nephews.
In typical Jimmy fashion, there are no formal services planned.  A celebration of life will occur with details to be determined.
Thank you to everyone for your thoughts and prayers for Jimmy and the Merchant Family!