Jim Raul Guillen "Jimi Savage"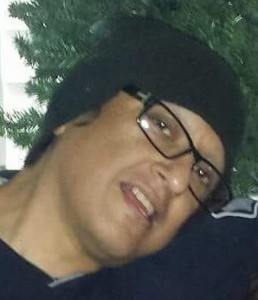 Jim Raul Guillen "Jimi Savage", was born March 9, 1972 in Alvin, TX., and  passed away in Houston, TX on August 24, 2015.
He is preceded by grandparents Jim and Margarita Garcia.
Jim is survivied by his mother, Juanita Martinez and step-father Paul Martinez; father, Raul Guillen; sister, Yvonne Murphy and her husband Richard; step brother Paul; nieces: Jessica and husband Mark Reeves, Heather Terrazas and Christopher Hurtado, and Amanda Terrazas; great niece and nephews Phoenix, Chaysen, Jayden, Rance and Hendrix. Also, many numerous aunts, uncles and cousin.
A celebration of Life will be on Saturday, September 5, 2015 at 1:00 pm, Gulf Palms Assembly of God, 12400 Palmspring Dr., Houston, TX 77034.
Jim is very loved and will be missed by all.