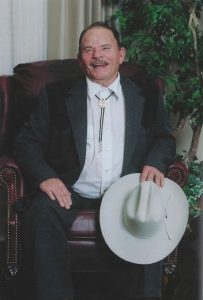 Jesus Garza, 84, was born on June 3, 1932 in San Carlos, Mexico and passed away March 10, 2017. Mr. Garza has been a Texas resident since 1962, he is a member of the Church of Jesus Christ of Latter Day Saints since 1978 and retired in 1995.
Mr. Garza is preceded in death by his parents Carlos Garza and Candelaria Melendez; sons, Carlos Garza and John Vargas; sister, Maria Solis.
Mr. Garza is survived by his seven daughters: Candelaria, husband Dan Darlow, Esperanza, husband Jaime Vargas, Ofelia Perez, Yolanda, husband Frank Ferazzi, Susanna, husband Renan Oliva, Alicia, husband Eddie Marroquin and Marzela; three sons: Jesse Garza, wife Lynn, Edward Garza, wife Gloria, and Francisco Garza, wife Denise; thirty-six grandchildren, twenty-seven great grandchildren and one great great grandchild; and numerous relatives that are still residing in Mexico.
A visitation will be held Saturday, March 11, 2017 from 12pm to 2pm with a service to begin at 2pm at Church of Jesus Christ of Latter Day Saints, 311 Southfork Dr. Pearland, TX 77584. Burial will follow at Danbury Cemetery.