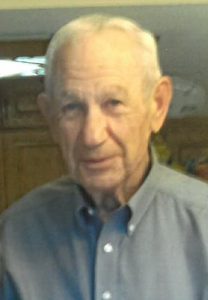 Jerry Euel Winters, 80, of Tiki Island, TX passed away on June 4, 2017. He was born September 10, 1936 in Oklahoma to Julian and Dorothy Elizabeth Winters.
Jerry was the owner of Delta Mechanical in Houston. He loved Aviation and Boat Racing.
He is preceded in death by his parents; daughter Dorothy Marie Boyd, sister Yvonne F. Gillis and two brothers John Dwain Winters and Danny K. Winters.
Jerry is survived by his wife Marilyn French Winters; daughter Paula Winters Berry and step-daughter Allison Berry; sisters: Judith W. Galindo and Deborah Sue Seals and brother Larry Joe Winters; six grandchildren and five great grandchildren.
A Celebration of Life will be on Friday, July 14, 2017 from 4:00pm – 8:00pm at 1940 Air Terminal Museum, 8325 Travel Air Street, Houston, TX 77061.