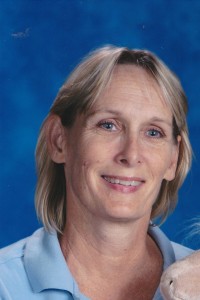 Jean Marie Campbell, 54, seven year resident of Santa Fe, Texas and formerly a ten year resident of Houston passed away September 29, 2015. She was born January 19, 1961 in Houston to parents John D. Campbell and Bernice J. Campbell. She was a longtime member of Clear Lake Baptist Church. Jean was active in the running community, she enjoyed raising chickens, and she was a lifelong Girl Scout Leader.
She is survived by her husband, Bob Linza; daughters, Christina Itkonen and husband Jesse, Laura Campbell, and Joy Campbell; sons, Jacob Campbell and wife Alyssa and David Linza; sisters, Margo Gigee and husband Brian, Nancy Carlson and husband Mark; brothers, Tommy Campbell and wife Chris, Bobby Campbell and wife Sofia; granddaughter, Emmalynn Campbell; and numerous nieces and nephews.
Visitation will be held at 4 p.m. Friday, October 2, 2015 at Clear Lake Baptist Church, 15700 Space Center Blvd., Houston, Texas 77062.
A memorial service will follow at 5 pm with Pastor Glen Young officiating. Refreshments will be served after the service.
In lieu of flowers, memorial donations may be made in Jean's name to The Bridge Over Troubled Water, P.O. Box 3488, Pasadena, TX 77501 or online at tbotw.org.