Janet Lukaszewicz Kennedy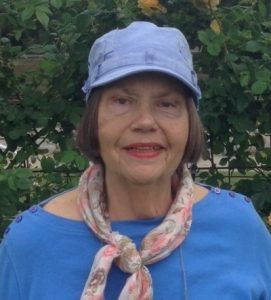 Janet Lukaszewicz Kennedy, 81, of League City, TX went to be with the Lord on March 19, 2023 at UTMB-Galveston, surrounded by family.  She was born March 31, 1941, in Rockford, Illinois, the daughter of Matthew and Alice Lukaszewicz.  Her father owned a smoke shop, and her mother was a bookkeeper.
She grew up in Rockford and her favorite childhood memories are of spending school breaks on Aunt Marie and Uncle Morris's farm with her cousins Jo, Mary, Shirley, and Bob.  Janet graduated from Bishop Muldoon High School in 1959 and attended Marquette University, where she met her husband Robert "Bob" Kennedy.  They married on September 8, 1962, in Rockford, IL.  Bob and Jan shared forty-eight years of loving marriage together.  Bob's work took them to Washington (state), Southern California and New Orleans before settling in League City, TX in 1968, where she remained until her death.  Robert preceded her in death on December 21, 2010.  She is survived by her daughters, Jeanne Kennedy, Joanne Jernigan, Laura Kennedy and Sheryl Dunham of Oden, AR; Linda and Greg Boltz of Palatine, IL, Susan Kennedy and Jimmy Price of Dickinson, TX, and Sara Kennedy of Katy, TX; six grandchildren, Chelsea Jernigan, Paige Jernigan, Jeffrey Jernigan, Connor Jernigan, Lauren Boltz, and Dean Boltz; and one great-granddaughter, Charlie Jernigan.
Janet was a loving mother to her six daughters and was always there when needed.  She had many friends and was a well-loved member of the community around League City.  In addition to her family, Janet was passionate about antiques and gardening.  She owned an antique shop for several years where she bought and refurbished furniture, jewelry and made handcrafts with antique lace.
Janet was an active member of the League City Garden Club, serving as president from 1994 to 1997, and a Master Gardener in Galveston County.  Her country garden always stood out and was featured in the League City Garden Clubs' Garden Tour. Never again will Mom invite us to come work in her garden.
A remembrance will be held at 2:00 PM on Saturday March 25th at Lelia Southern Setting, 720 2nd Street, League City, TX.  There will be a brief ceremony, followed by an informal sharing of favorite moments.
Memorial contributions may be made to:
Janet Kennedy Memorial Fund
League City Garden Club
P.O. Box 1273
League City, TX 77574