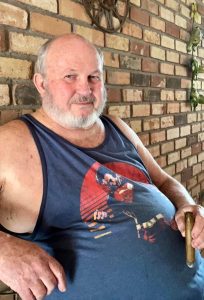 LTC(R) James Timothy Hosel, 79, passed away on January 10, 2023 in Seabrook, Texas.  He was born on December 22, 1943 in South Weymouth, Massachusetts to William and Kathryn Hosel. James is survived by his wife, Cheryl Hosel and sons, Chad Hosel, LTC(R) Don and Julie Sullivan, and Wesley and Maggie Sullivan, 10 grandchildren, Scotty, Kimberlee, Cale, Cameron, Cathan, Havan, Avah, Aliciam, Malaina, and Jac; 5 great grandchildren, Kamden, Sawyer, Averie Liegh, Adeline, Dax, Samson, and Kane, and numerous family members and friends.
When his nation called he answered by joining the U.S. Army in 1960 and served two tours in Vietnam.  Jim served honorably for 32 years, serving as an enlisted Infantryman and later commissioned as an Infantry Officer and earned the US Army Green Beret, serving with 5th Group Special Forces, the 82nd Airborne and 101st Airborne Divisions.  After retirement from the US Army, Jim worked as a senior sales representative and consultant with a number of security firms.  He had a passion for family, cigars and Jack Daniels and Service Members.  James was known to pick up the tab for service members or have a nice bottle of champagne sent to their hotel room.
A Memorial Service will be held on Saturday, 14 January 2023 at 2 pm at Crowder Funeral Home, 111 East Medical Center Blvd., Webster, Texas 77598.  In lieu of flowers, those wishing to make a memorial donation in James' memory may do so to the Special Operations Warrior Foundation at specialops.org.