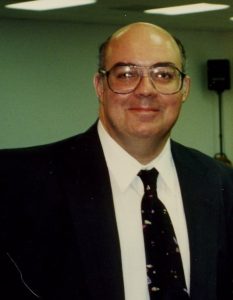 James Mark Blanchard, age 60, of League City, Texas, went to be with Jesus on Saturday, September 17, 2016. He was born in Beaumont, Texas on February 10, 1956 to Raye and Thomas Blanchard.
A man who followed his dreams. From the time he was little, he had a love of all types of aircraft and space travel. He worked at Nasa subcontractors as a drafter on the Space Shuttle and on other projects. In his personal life, he was the kindest of men. He had a passion for rescuing and rehabilitating abandoned or injured wild and domesticated animals which he shared with his sister, uncle, and grandmother. He collected model airplanes, listened to music, and read constantly. Most important to him was his family. He took care of his parents and other family members with his time and his money. He always made certain that his mom got to go to church. We look forward to seeing him in heaven.
James is preceded in death by his mother and father, and his brother Tommy. He is survived by his brother Hugh and his wife June and his sister Cheryll Adair, and his sister Tamara Reed and her husband W. R. Reed and aunts and numerous cousins and nieces and nephews and great nieces and nephews.
The funeral will be at Galveston Memorial Park Cemetery, 7301 Memorial St. Hitchcock, Texas in the chapel at 2:00PM, Monday, September 19, 2016.