James "Jimbo" Richard Wise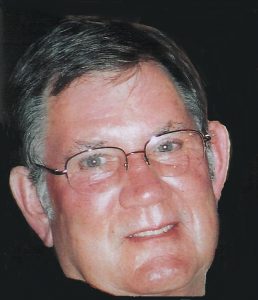 James "Jimbo" Richard Wise was born on January 26, 1941 in Conroe, TX to James and Alma Wise.  He lived most of his life as a Texan in Conroe, Baytown, and for a short while, Friendswood.
After completing High School at Robert E. Lee in 1959, Jim attended Lee College.  He ultimately built a solid career as an engineer at Exxon Refinery that spanned 34 years.  During this time, he seized the opportunities given to travel and live outside the borders of the United States.  In the late 1970's he accepted a position that led to him taking up residence in Canada.  However, his most notable professional accomplishment materialized in the 1980's when he accepted a contracted position with Aramco.  This led to Jim moving, with a young family in tow, to Saudi Arabia where they resided for 13 years.  There, they continued to build a life filled with genuine friendships and wonderful experiences.  Even after retiring and returning to Texas, Jim went back to Saudi Arabia for 1 year with the contracting company, Parson's. Upon returning to Texas, after what became his last overseas assignment, Jim worked for Carrs City Tires until his health began to decline in 2007.
On April 24, 1981, Jim married the love of his life, Theresa.  They were married for 37 years. Although no children were biologically born to their union, they both gained bonus children when they were united in marriage – Wendy who was 15 years old; Tricia and Chris, who were 10 and 3 years old, respectively.
Affectionately called "BoBo," Jim's larger-than-life personality was perfectly synced with an even larger heart.  His natural instinct to love, to inspire, and to genuinely care for others was immediately sensed by those who were blessed to have ever been in his presence.  He loved to entertain friends and family. His smoked brisket has been described as legendary, and his ability to create intricate leather goods was nothing short of incredible. The sincerity of the connections he made with others spanned the globe, making him truly and simply unforgettable.
On September 29, 2018,  Jim was surrounded by devoted family when his earthly journey ended at Friendship Haven Healthcare and Rehabilitation Facility, Friendswood.
Jim was preceded in death by parents, James and Alma Wise; and brother, Terry Dean Wise.  His cherished memory will live eternally in the heart of his loving and devoted wife, Theresa Wise;  daughters Wendy Ramirez, her children Jackson (18), Reese (16), and their father, Luis Ramirez; Tricia Evert, husband Darryl, and their daughter Ella (3); son Chris Robles, wife Kelly, and their daughters Stella (11), Avery (9).
Services will be held on October 20th – Visitation, 2:00 – 3:00 pm; and Memorial Services, 3:00 – 5:00 pm – at Crowder Funeral Home, 2422 E. Broadway St., Pearland, TX.
In lieu of flowers, consider a tribute in Jimbo's honor to the Alzheimer's Association, alz.org.