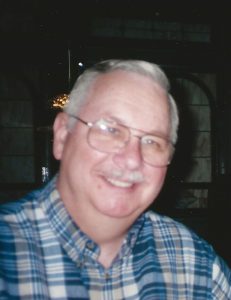 James Frederick Hicks passed from this life on Saturday, November 5, 2022. He was born at Spohn Hospital in Corpus Christi, Texas on March 29,1946 to his parents, Walter N. Hicks and Vera Tate Hicks.
He was predeceased by his brother Jerry Dan Hicks, his mother Vera Tate Hicks, and his father Walter N. Hicks. He is survived by his wife of 55 years, Beverly Laird Hargrove Hicks, step-mother Dorthie Hicks, mother-in-law Dorothy Laird Hargrove, brothers-in-law Bill Hargrove and Mike Hargrove, and nieces, nephews, and cousins.
While attending public schools in Corpus Christi, Jim participated in various school activities. He ran track in high school and competed in speech and drama as a member of the National Forensic League. Performing as Rictor and the Sorcerer, Jim and his friend Richard learned magic as a hobby and entertained at birthday parties and other events. After graduating from W. B. Ray High School in 1 964, Jim attended the University of Texas at Austin where he graduated with honors and received a degree in Chemical Engineering. He was inducted into honor fraternities Tau Beta Pi, Omega Chi Epsilon, and Phi Eta Sigma. Following graduation, Jim went to work for Monsanto Chemical Company at Chocolate Bayou, Texas.
After a few years engineering, Jim earned a Masters Degree in mathematics at the University of Houston at Clear Lake, then began teaching at Clear Lake High School where he found his true passion and inspired many students for 30 years. In the beginning of his teaching career, he taught both math and science classes. Later his assignment became solely chemistry and included Honors Chemistry classes. Although his standards were high, students loved being in his classes because he was inspiring and made learning fun. Over the years, some of his students won awards at the Houston Science Fair, and he accompanied several students to the International Science Fair competitions.
In addition to his public school teaching, he taught young people and adults in Bible classes. He was baptized at the age of 12 and became a member of the Church of Christ. Wherever he lived, God was an important part of his life. He attended the Ayers Street Church of Christ in Corpus Christi, the University Avenue Church of Christ in Austin, the Pecan Park Church of Christ in Houston, the Friendswood Church of Christ, and the Clear Lake Church of Christ. At his death he was a member of the League City Church of Christ where he often taught Bible classes and helped plan, organize, and entertain at the monthly get-togethers of the LIGHTS program for ages 50 and over. His great sense of humor was appreciated by those he taught and by the many friends he made.
Even at times of great pain while in the hospital and in his last days he found a way to inject humor into the situation and to joke with his doctors and nurses.
English history, Bible study, reading, woodworking, golf, and travel were hobbies. Jim and Beverly enjoyed many wonderful adventures together, including SCUBA diving, skiing in the Alps, watching the Trooping of the Colors in London, riding camels and exploring pyramids in Egypt, hiking and camping in Yosemite and other National Parks, visiting Uluru in Australia, watching penguins nesting in Chile, touring the Coliseum in Rome, walking the streets of Ephesus, sailing on the Yangtze River in China and down the Nile in Egypt     Before every trip Jim researched and planned the trips for exploring the world with Beverly. Often his mother-in-law, Dorothy, packed her bags and traveled with them. Several cruises were made with up to 1 5 family members traveling together. Jim will be greatly missed by his family and his many friends.
Visitation will be held on Thursday, November 10, 2022 at Crowder Funeral Home in League City, Texas from 5:00 to 7:00 p.m. The funeral will be held at the League City Church of Christ at 10:00 a.m. on Friday, November 11, 2022. There will be a graveside service at Seaside Memorial Cemetery in Corpus Christi, Texas, at 11 a.m. on Saturday, November 12, 2022.
In lieu of flowers, you may send memorials to:
Sunny Glen Children's Home
2375 West Highway 83
P.O. Box 1373
San Benito, Texas 78586-1373
Phone:  956-399-5356
New Mexico Christian Children's Home
1356 NM-236
Portales, New Mexico 88130
Phone:  575-356-5372
Kings Crossing Church of Christ Prison Ministry
5901 Yorktown Blvd
Corpus Christi, Texas 78414
Phone:  361-992-8251