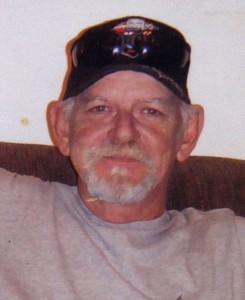 James Ernest Neu, Jr., 65, resident of Santa Fe, Texas and formerly of Texas City, Texas passed away unexpectedly Thursday May 19, 2016. James proudly served his country as security police during the Vietnam war in the U.S. Air Force. He was retired from BP after 30 years of service. James was born March 2, 1951 to proud parents James Neu, Sr. and Betty Lou Pierce Neu of Lewisville, Arkansas. James was an avid hunter and fisherman. He enjoyed spending time with his children, grandchildren and great grandchildren.
He was preceded in death by his parents. James leaves behind to cherish his memories, daughters, Jena Cherry and husband John, Deann Ekstrom and husband Chris, and Tammie Withers and husband Lee; his ex-wife Peggy Arevalo; as well as his seven grandchildren, Amber, Jerod, Brandi, Blake, John, Cassidy, ChrisTina and his six great grandchildren, Katie, Liam, Kaidon, Joseph, Miah and Ava.
A visitation will be held in his honor on Wednesday, May 25, 2016 from 5 p.m. – 8 p.m. at Crowder Funeral Home Chapel, in Dickinson, Texas. A funeral service will be held Thursday, May 26, 2016 at 10:00 am at Crowder Funeral Home in Dickinson, Texas with interment following at Grace Memorial Park Cemetery. In lieu of flowers, memorial donations may be made in honor of James E. Neu, Jr. to the Wounded Warriors Project, 2200 Space Park Dr. Suite 100, Houston, TX 77058.