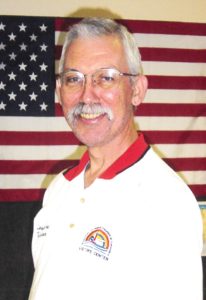 James Alsup Hill, 74 of Schulenburg passed away on Saturday, September 9, 2023 in Tomball, Texas.  He was a BOI on September 13, 1948 to Alsup and Myrtle Hill.
James was a resident of Schulenburg and lived most of his life in La Marque. He was a United States Marine and served in the Vietnam War from 1967 – 1971 and received the Purple Heart and Vietnam Service Medal.  James was a member of VFW 8248, First Baptist Church of Schulenburg, Square Dance Club and Camping Clubs. He was a Police Officer with UTMB in Galveston retiring after 30 years.
He is preceded in death by his parents, two sisters; Janell Hoffman and Brenda Dipley and brother Dennis Hill.  James is survived by his wife of 54 years, Julie Clara Hill and numerous nieces and nephews.
A visitation will be from 12:00 – 2:00pm on Thursday, September 14, 2023 at the Crowder Funeral Home in La Marque. The service will be 2:00pm on Thursday, September 14, 2023 with Pastor David Thompson officiating.  Interment will follow at Hayes Grace Memorial Park Cemetery in Hitchcock.