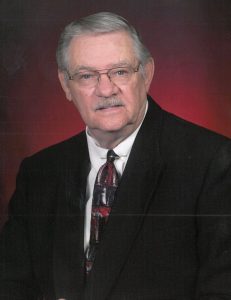 Jack Arthur Miller, 83, of Tomball, Texas passed away at his home on Friday, August 03, 2018.  Jack was born in Angleton, Texas on January 31, 1935. He and his wife Pam recently moved to Tomball, but previously lived in Pearland, Texas for many years.  Jack joined the Houston Police Department in 1958 and retired as a Sergeant after 30 years of service.  After his retirement, Jack went on to serve eight years with Harris County Precinct 5 and retired in 1996 as a Lieutenant.  Jack is also the immediate past president of the Houston Police Retired Officers' Association.
Mr. Miller is preceded in death by his parents Roland and Mary Miller and brother Howard Miller.
Jack is survived by his loving wife of 28 years, Pamela Kay Miller; son: Mark A. Miller, wife Melissa, Lance R. Miller, wife Deanna, Scott A. Young, wife Ruth, and Michael L. Young, wife Kari; grandchildren: Brandon S. Miller wife Crystal, Jasmine Young, Jake Young, Julia Young and Ashton Young; great-grandchildren: Colton Arthur Miller and Aubrey Marie Dunlap.
There will be a visitation at 10:00 a.m. on Wednesday, August 08, 2018 at Crowder Funeral Home 2422 East Broadway St. Pearland, TX 77581 followed immediately by a funeral service beginning at 11:00 a.m. Burial will follow at Southpark Cemetery.
Pallbearers will be: Ron Headley, Rick Hartley, Ed Aldridge, Jim Montero, Robert Holderrieth, Howard Holderrieth, Steve Rayne and Ray Valenta.
Honorary Pallbearers: Wes Ryan, Forrest Turbeville, Doug Bostock, Nelson Foehner, Glenn Chance and Andy Porras.