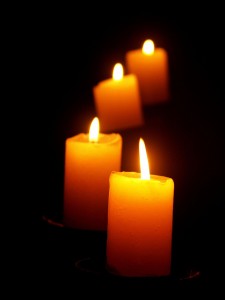 Irene Partin Luhning, 89, of San Antonio, TX, passed away October 13, 2015.  Irene was born December 16, 1925 to William Lawson Partin and Willie Oneal Culbreth Partin in Freestone County, Texas. She attended Elementary School and Middle School in Mexia, TX. At the age is sixteen Irene moved to Baytown, TX were she graduated from Robert E. Lee High School, Baytown, TX in 1943. She had been a housewife for the past fifty years. She volunteered for several years at Danforth Hospital Auxiliary in Texas City and North Central Hospital Auxiliary in San Antonio. Irene was preceded in death by her parents and her beloved husband, James F. Luhning.
She is survived by her children, Sue Conway Heard of San Antonio, Douglas Conway of Lake Limestone, TX, and Lou Conway Martin of San Antonio, TX; step-children James F. Luhning, Jr., of Viroqua, WI, Deven Luhning Kiser, of Laneville, TX, and Ken Luhning of Slidell, LA; sisters Wanda Brunson of Baytown and Ginger Scarborough of Baytown, TX; twelve grandchildren, seventeen great-grandchildren and 2 great great-grandchildren; and numerous nieces and nephews.
A visitation in her honor will be held 1:00 to 3:00 pm, Sunday, October 18, 2015, Crowder Funeral Home, Dickinson, Texas with services at the graveside, 3:30 pm, Sunday, October 18, 2015, Galveston Memorial Park, Hitchcock, Texas, Brent Brunson presiding.
Honored to serve as pallbearers are her grandsons, Brian McFatridge, Michael Luhning, Joey Luhning, Jared Kiser, Brandon Kiser, Chris Iguess, and Braden Blair.