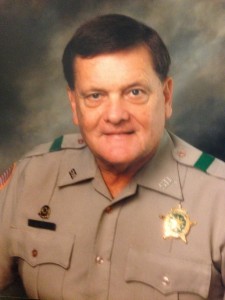 Howard Milton White, 79, of San Leon, TX passed away Wednesday, March 16, 2016, at his home.  Howard was born March 13, 1937 to Nynah and Ernest White in Houston, TX.  He served in the U. S. Army. Howard graduated from the Police Academy Class 20 in 1959 and was an officer for Houston Police Department for 31 years and also served his community with the Galveston Sheriff's Department. He was a loyal member of the American Legion Post 291, San Leon and the Houston Police Retired Association.  Howard was preceded in death by his parents.
Howard is survived by his beloved wife of 56 years June Marie White, daughters, Terri Lynn Benyi and Susan Diane Bromley, three grandchildren and seven great grandchildren.
A funeral service in his honor will be held 9:00 am, Saturday, March 19, 2016, Crowder Funeral Home Chapel, Dickinson, Texas with interment following at San Leon Cemetery, San Leon, TX.
A reception will be held at noon at the American Legion Post 291, San Leon, TX.