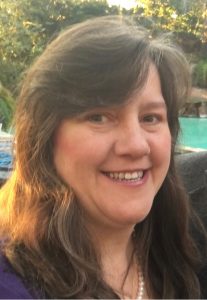 Helen Floersh Bare passed away at her home in Houston, TX on Tuesday, July 28, 2020 at the age of 53.
Helen is preceded in death by: her daughter, Kristin Louis Bare; her mother, Helen Martin Floersh; her father, Frank Alexander Floersh; and her brother, John Floersh.
Helen is survived by: her loving husband of 31 years, Clay Bare; her sons, Alexander Glenn Bare and Evan Zachariah Bare; and her daughter, Lauren Elizabeth Bare.
Helen is lovingly remembered by: her sisters, Angela Mayo (Jerry Mayo), Monica Floersh, Ann Quarterman (Pat Quarterman), Laura Moore, and Julia Pierce; and brother, Frank Floersh (Rita Floersh).
Helen was born in Nashville, TN on June 10, 1967. She graduated from Father Ryan High School (Class of '85) and went on to earn her Masters of Business Administration from Tennessee Technological University in 1991.
Helen served the Saint Bernadette Catholic Church community as a Sunday school teacher, childcare provider for FORM, and Vacation Bible School volunteer.
A Funeral Mass will be held at Mary Queen Catholic Church in Friendswood, TX on Thursday, July 30th at 10:00 AM. There will be a Rosary Service just prior to the funeral at 9:30 AM.