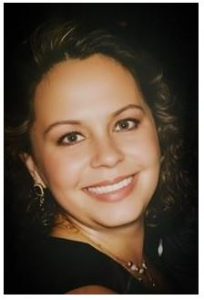 Wife, mother, and Gigi, Helen Figueiredo Puchan, 73, of Friendswood, TX was released from pain and went to her heavenly home on Thursday, October 12, 2023.
A Celebration of Life will be held at Epiphany Lutheran Church, 14423 West Rd., in Houston, TX, on Saturday, November 11, 2023, at 3:00 PM, with a reception, including some of Helen's favorite lite bites, to follow.
Helen was born on April 12, 1950, in Bronx, New York, but never considered herself a "Yankee." She graduated from Friendswood High School with the class of 1969 and attended Alvin Community College. Helen had a huge heart that so many benefitted from, the most beautiful smile that lit up the dark, and a laugh that filled the room. She absolutely loved "fun" and was always mischievously plotting her next joke or prank. Helen loved flowers and to work in her yard. Her yard was a testimony to her passion for gardening; it was her absolute pride and joy. She loved all of God's creations but especially flowers, birds, backyard wildlife and dragonflies. An excellent, novice photographer she appreciated His handiwork and enjoyed capturing it through the lens of her camera. She took great pride and pleasure in entertaining and making people feel welcome. Business parties, Wine Tastings, Birthday Celebrations, Pool Parties, "Tuesdays," Christmas (her favorite), Family Date Nights… it didn't matter… decades of celebrations were always a success and every aspect thoughtfully and creatively curated.
In the later years of her life, as poor health primarily confined her to her bed, she drew strength, happiness and pride in the successes of her grandchildren. The love of her life, husband Dave Puchan, was her rock. He tirelessly cared for and loved her; modeling for his own children, "for better or for worse." Never will there exist, in "our little world," a better example of devotion. Additionally, her constant companions and purveyors of happiness were Chatalet and Angelette, her two Brussels Griffons.
Helen was also strong-willed and stubborn. Both traits were part of who she was, and, undoubtedly, helped her deal with life's challenges; most especially her medical obstacles. Additionally, her faith and relationship with the Lord grew even deeper and she loved to pray out loud. Often, joking, "I'm just talking with Jesus." Her family finds peace knowing that she is free from all pain and is made whole again.
Preceded in death by her parents, Nita Bunnell and Peter Figueiredo. She is survived by the love of her life, David George Puchan; Helen's daughter, Salyntha Elliott and husband Scott and their children, William "Ethan" and Addison Helena of Houston, TX; and son Dustin Ford and his son, David "Easton."