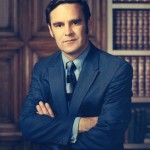 Harold C. MacDonald beloved husband, father, grandfather and brother, passed away March 23rd at Clear Lake Regional Hospital after a struggle with cancer. Harold (known to many as 'Mac') was born June 20th, 1933 to Seward John and Ella MacDonald in Malden, Massachusetts. After serving in the US Air Force during the Korean War, he attended the University of Houston, from which he graduated in 1960. Mac retired as Comptroller from the Moody Foundation in 2009 after 47 years of service. He also served on the ANICO Board of Directors and for many years taught a popular course in accounting at Galveston Community College.
He is pre-deceased by his parents and by his brother S. J. 'Jack' MacDonald. Harold is survived by his beloved wife Emily, son Professor Kevin C MacDonald and wife Dr Rachel MacDonald, grandchildren Iain, Emma and Joseph MacDonald (all of Huntingdon, England). He is also survived by his two sisters: Bettie Jensen and her husband Charles (of Bradenton, Florida), and Sandra Schluntz and her husband Robert (of East Waterboro, Maine). In the Harris and Galveston County area he is survived by his brothers and sisters -in-law: Raymond and Betty Watkins, Lewis and Adele McCoy, and Fred Oberndorfer. He is also survived by his sister-in-law Nancy MacDonald (of Mesa Arizona). Harold was a long-time member of Clear Lake United Methodist Church.
Services will be held at 2pm on Saturday, March 29th at Crowder Funeral Home, 111 East Medical Centre Boulevard, Webster, Texas. In lieu of flowers donations may be made in his name to Clear Lake United Methodist Church.