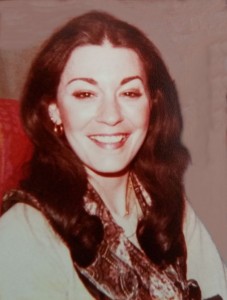 Gwendolyn Christine "Gwen" Dee, 64 passed away Monday, April 6, 2015 at Memorial Herman Southeast Hospital in Houston, Texas. Gwen was born September 14, 1950 in Galveston, Texas, the daughter of Albert Homer Dee, Jr. and Mary Elizabeth Higgins Dee. Gwen is a lifelong resident of La Marque, attending La Marque Schools and a member of the Class of 1969 La Marque Tigers. She worked as an oral surgery assistant in the maxillofacial surgery field.
Gwen is survived by her two sisters and brother-in-laws, Lynn and Jack Skufca of Dickinson, and Sheryl and Steve Guss of Dickinson. Gwen is also survived by nieces Natalie Abad, Candace Anderson, Jamie Guss, nephews Jack Skufca, Jr., Hunter Guss, and great-nephews Ty Abad, Kyle Skufca, Kade Skufca, Kole Skufca, and Trenton Anderson-Parker.
A Memorial Service will be held at 3:00 p.m. Sunday, April 12. 2015 in the Chapel of the James Crowder Funeral Home in La Marque, with Rev. Ryan Lehtinen officiating.
Gwen loved all animals, especially cats. In lieu of flowers the family suggests that memorials be made to the "BAPA" Bay Area Pet Adoption, 3000 Ave R, San Leon, Texas 77539.
The family would like to express their thanks for all of the prayers and messages of encouragement.