Gunnar Arnold Hudson, Sr.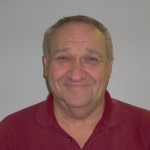 Gunnar Arnold Hudson, Sr., resident of the Houston area for twenty two years, passed away January 30, 2014. He was born December 6, 1949 in Jackson, Alabama. He was a member of Antioch Community Church in Friendswood, Texas and was Sr. Manager of Field Operations for Ameco with thirty-five years of employment. He enjoyed playing golf, gardening, traveling and family gatherings.
Gunnar was preceded in death by his mother, Annie Louise Hudson.
He is survived by his loving wife Judy Horton Hudson; son, Gunnar A. Hudson, Jr; and daughter, Katie Hudson Mayberry and husband John.
A memorial service will be held at10:00 a.m. Saturday, February 8, 2014 at Crowder Funeral Home in Dickinson, Texas.