Gregory Sterling "Skeeter" Searcy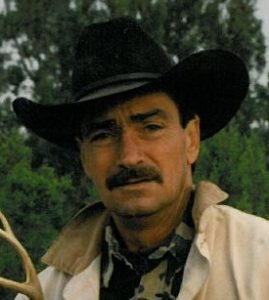 On February 9, 2017, Gregory Sterling "Skeeter" Searcy, age 64, died peacefully at his home in Kingwood, TX surrounded by his family.
He is preceded in death by his father and mother, Glen Albert, Sr. and Aurelia "Rusty" Henderson Searcy of Houston, TX and his wife, Tammy Crimmins Sarabia Searcy.
He is survived by his children, Natalie Cauthen-Alfaro and husband, Stephan and Blake Searcy and wife, Shannon; his five grandchildren: Jack, Reese, Briggs, Sloane and Rhodes; his siblings: Glen Searcy, Jr. and wife Sabrina, Debra Searcy Frazer and husband David, Tammy Searcy Dupree and husband John and Juana Searcy and wife Melissa; and all of his nieces and nephews.
He worked for most of his life as a master electrician for Mastec and his own electrical contracting company, Sterling Electrical Contractors.  He was a graduate of Pearland High School and attended the University of Southern Louisiana on a football scholarship.  His passion in his younger years was riding bulls in rodeos.  He had a lifetime love affair with hunting and fishing. He proudly fulfilled a life-long dream of becoming a pilot. Skeeter was a tough cowboy with a tender heart and will be forever missed.
A visitation with the family is scheduled for Wednesday, February 15th from 6-8pm with service at 11am on Thursday, February 16th at the Crowder Funeral Home in Pearland, TX.  In lieu of flowers, donations can be made in his name to the C.O.P.D. Foundation or the National Rifle Association (N.R.A).