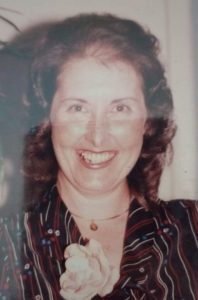 Gloria Jean Moffett, of Gary, Texas, passed away on Saturday, August 5, 2023 in Longview, TX at the age of 78.  She was born on September 15, 1944 to Noah and Ada Roberts.  Born into  a large Christian family, she was the ninth of nine children.  Her siblings were Elbert, Vernon, Dick, Clifford, Louis Marion, Jewell, Martha and Nancy.
As a housewife, she helped raise her two sons, James Lee and Bobby Layne, with her husband Richard Layne Moffett in League City, Texas.
Three years ago she and James fulfilled her late husband's dream of retiring to their property in Gary, Texas, where she enjoyed the country life.  She loved to occupy her time crocheting, doing word searches, reading and enjoying her animals.
Gloria was preceded in death by her husband Richard in March 2006 and her son James in February 2023.
She is survived by her son Bobby Moffett, her grandchildren Richard Joseph Moffett, Bobby Layne Moffett II, Trinity Ann Moffett, and her two great-grandchildren Atlas and Luka Moffett.  She is also survived by two sisters, Martha Sartain and Nancy Harper with husband Wyndell Harper.
The family will have a Ceremony on Wednesday, August 30, 2023, 10:00AM at Crowder Funeral Home, 1645 East Main Street, League City, Texas 77573.
Interment will take place at Forest Park East Cemetery, 21620 Gulf Freeway, Webster, Texas 77798.