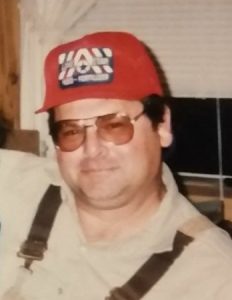 Glenn E. Brittain, 67, of Carthage, Texas passed away on Wednesday, June 27, 2018 in Houston, Texas.  He was born July 1, 1950 in Timpson, Texas to Paul and Mary Brittain.
Glenn was a resident of Carthage since 2011and was formerly from Timpson, Hitchcock, Mesquite, Santa Fe and La Marque.  He was a graduate from La Marque High School Class of 1969.
He is preceded in death by his parents, brother Kim, grandson Michael Gage, mother and father-in-law Sylvia and Jerry Stevens.  Glenn is survived by his wife of 22 years, Judy S. Brittain, son Burt, grands Jessica and Calton; daughter Laurie Brittain, grands Trace and Hailey Hemphill, estranged son Jake Brittain, grands Cole and Emmi; two great grands Gage and Michael; two sisters, Sue Schultz and Robin Reed and husband Jimmy and his brother Joe Brittain and wife Tracye, sister-in-law Susie Brittain; and many aunts, uncles, nieces, nephews and cousins.
Glenn loved family, fishing, and turning Red Neck Jokes into East Texas Jokes.  In Santa Fe he was active in girls softball, and was affectionately referred to as "Mr. Mom." His best summers were spent with grands during summer break in Timpson, where they fished, gardened, learned to care for chickens, rabbits, make pickles, pick peaches, make cobblers, make homemade ice cream and how to make some of Grandma Brittain's recipes.
Glenn's wishes are to be cremated and ashes "sprinkled in places that were precious to him. He asked that you remember him smiling, happy and in good health. A Remembrance of Life Evening will be held at a later date.