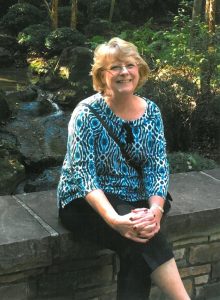 Gina Rene Hightower, 63, a longtime resident of Pearland, TX passed away May 11, 2023 in Pearland, TX with her family by her side. She was born in Duncan, OK on December 22, 1959. Gina moved to Pearland in her early childhood where she enjoyed playing softball at the Pearland Dad's Club. She graduated from Pearland High School, class of 1978, before attending The University of Texas at Austin, graduating with a Bachelor of Arts in Computer Science, class of 1982.
Gina led a successful professional career in healthcare management. In her free time, she loved traveling to new places. She visited many national parks and enjoyed going on cruises with family and friends. One of her greatest joys was spending time with family, especially her grandchildren.
Gina leaves behind to cherish her memories, her husband of 29 years, Bobby Hightower; daughters: Bridgett Stephen, husband Brett, and Barbara Ruddell, husband Jason; son, Benjamin Hightower; grandchildren: Krysta Ruddell, Kierstyn Ruddell, Rylan Ruddell, Carson Stephen, and Emery Stephen; parents Kenneth and Sandra Coffman; sister, Lisa Esders, husband Steve; brother, Richard Coffman, wife Tammy; and many nieces and nephews.
There will be a visitation at 9:30 a.m., Friday, May 19, 2023 with a memorial service to begin at 11 a.m. in the chapel of Crowder Funeral Home in Pearland.
In lieu of flowers, please consider making a contribution to the National Park Foundation (give.nationalparks.org).