Gildo John "Mitch" Micheletti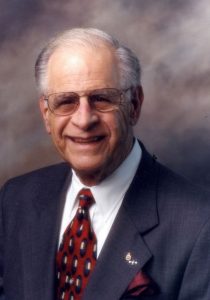 On June 28, 2020, Gildo John Micheletti, left this world for a better place and joined his beloved wife, Ruby Marie (Guttenberger) Micheletti, son Robert Paul and parents Evergisto J. and Lilly Marie Micheletti, younger brother Robert Louis Micheletti.
He is survived by his son Richard (Rick), and wife, Jane, grandson, Ryan Micheletti, granddaughter, Amber Labaya of Lake Charles, LA and Round Rock, TX. The oldest of 10 children he is survived by his sisters Lydia O'Brien, Gloria Sylvernale, Lillian Lambert, Ruth McMillan, JoAnn Powell, Dianne and husband Hughie Flynn, brother Andrew Micheletti and wife Willie, brother Richard J. Micheletti, and countless loved nieces and nephews. Deceased brothers-in-law are Lt Col Lawrence O'Brien USAF-Ret., Lt. Col. Robert Sylvernale USAF-Ret. Lucian (Lou) Lambert, William (Bill) McMillan and Howard Powell, Sr. His is eternally proud of his mother and father for dedicating their entire lives to the welfare and education of their 10 children.
Longtime resident of Dickinson, he was born in Galveston on June 24, 1924 and is a 1941 graduate of Kirwin High School and Draughton's Business College. He entered the Army Air Force as a private in February 1943 and continued studies through USAFI. After his honorable discharge, he continued his education at University of Houston and University of Texas with 31 years of active and ready reserve duty. He retired as Lt. Colonel, USAF.
His civilian career was with the Corps of Engineers, Galveston, retiring in 1982 as Chief, Public Affairs Office. Beginning 1952 until his retirement, he participated in all major flood and hurricane recovery activities along the Texas Gulf Coast. During the Great 1973 Missouri-Mississippi River Flood he was temporarily assigned to the Corps' Lower Mississippi Valley Division and received a special citation from the Chief of Engineers, Washington. In 1999, 17 years after retirement from the Engineers, he was honored by being inducted into the Galveston District's Gallery of Distinguished Civilian Employees.
Immediately upon retirement from the Engineers, he was employed as Executive Vice President of the Gulf Intercoastal Canal Association's Houston Office. After a short time, he joined what is now Texas First Bank and retired in 2001 as Vice President and was then elected to the board of directors and served until his retirement in 2014.
A longtime scouter, in 1971 he received the Silver Beaver Award from the Bay Area Council, Boy Scouts of America, and in 1983 he was a nominee for Galveston's Annual Rabbi Henry Cohen Humanitarian award. He was a 4th Degree Knights of Columbus and served as Grand Knight of Dickinson Council and Trustee with the LaMarque 4th Degree Assembly. A lifetime member of The Retired Officers Assn, Reserve Officers Assn, Texas Navy Admiral, member of Air Force Assn, Citizens Police Academy Alumni Assn, and an active member of Citizen on Patrol.
Gildo J. "Mitch" Micheletti, with his late wife Ruby, were active members of the Shrine of True Cross Catholic Church in Dickinson and spent his life serving the Lord through various church ministries. He was also past chairman of the Pastoral Council and had a lifelong devotion serving others in his community.
Due to COVID restrictions, there will be a Drive-Thru Visitation for those who wish to pay their final respects on Thursday, July 2, 2020 from 5:00 pm to 6:30 p.m. at Shrine of True Cross in Dickinson, Texas. Also, the Rosary and Funeral Mass will be available on Live Stream services which can be followed at www.kc3217.org or www.mhwilson1988.org. for your convenience.
For those wishing to attend, a Rosary  will be held on Thursday July 2, 2020 at 7:00 p.m. Funeral Mass will be held Friday, July 3rd at 10:30 a.m. Both services will be held inside Shrine of True Cross in Dickinson.