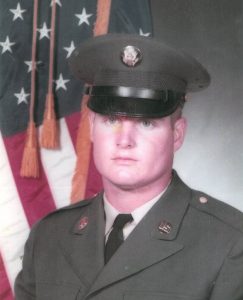 Gerald Stone, 73, was born in Pasadena, Texas on August 9,1949. He served his country in the U.S. Army during the Vietnam War and worked for the U.S. Postal Service for over 35 years.
Gerald was predeceased by his parents, Wilburn & Dorothy Stone.
He leaves behind his wife of 38 years, Patty Stone; Three children: Jeremy Mahon, wife Heather, Caleb Stone, wife Melissa, Sarah Payne, husband Matt; Six grandchildren: Kamri Mahon, Blayson Mahon, Peyton Stone, Kennedy Payne, Noah Stone & Sydney Payne; Two great-granddaughters: Amorina Plancarte & Elayna Plancarte; Three siblings: James Stone, wife Linda, Jack Stone, wife Jenny & Debra Allen, husband Gary; Five cousins that were raised like siblings: Brian Batcheller, Richard Darr, Dede Darr Jones, Sandy Darr Brown & Mark Dempsey.
After graduating Sam Rayburn High School, Gerald was drafted into the Army and was a Corporal in an Artillery Unit from May 18, 1970 through November 23, 1971. Honorably discharged, he was awarded the National Defense, Vietnam Service & Vietnam Campaign medals.
Afterwards, he worked for the United States Postal Service as a Mail Carrier for over 35 years and retired in 2007. He was passionately devoted to his Christian Faith. Gerald love to spend his time fishing, lifting weights, coaching sports, watching baseball, reading, and relaxing in Galveston.
As much as we will miss him, we are comforted in knowing he's with his mother and father in heaven.
The family will receive friends and loved ones on Thursday, March 2, 2023 at Crowder Funeral Home, located at 2422 E Broadway St, Pearland TX 77581. Visitation will be from 11 a.m. – 2 p.m. followed by a service at 2 p.m.
A reception will follow at Sandy & Bo Brown's home after the services: