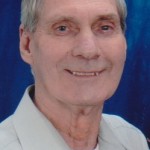 Gerald Dewey Belcher, 74, of Pearland, TX, passed away on Saturday, January 18, 2014 at Select Specialty Hospital in the Houston Medical Center. He had beaten lung cancer and was recovering from a stroke before he departed this life due to pneumonia.
Gerald was born in Welch, WV, June 21, 1939, to Paris and Margaret Shannon Belcher. He was the youngest of 8 children.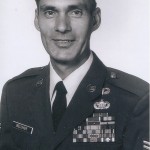 Gerald, also known as "Tommy," enlisted in the Army in May of 1957 at age 17 and served his country for two years. Soon thereafter, he realized that he missed the military and was committed to serving his country, so he joined the Marine Corps in September of 1960. He married his first wife, Clara, in April of 1965 and they had two children and five grandchildren.
He served two tours in Vietnam, one in 1966 and another in 1968, where he was wounded. He received the Purple Heart and Bronze Star with Combat V for his heroic actions in saving the lives of several fellow Marines.
After serving his time with the Marines, he went back to his home with the intent to work in the coal mines, but the call to duty was too strong to keep him there. In September of 1971, he re-enlisted in the Air Force and served in Security Forces until he retired in August of 1980 with more than 22 years of military service.
He attended college at Phillips University while still in the Air Force, majoring in Business Administration. He then went to work for the U.S. Postal Service and retired in 2001 with 20 years as a Civil Servant.
He enjoyed spending time with his family and friends, especially his grandchildren. He loved to travel and spent a lot of time hunting and fishing. He was always ready to help with anything from projects to cooking. He was also a great assistant home brewer for his son Paul.
He married his second wonderful wife, Pattie, in 2013 after losing his first in 2010. They loved to travel and spend time with their grandchildren as well as friends from church. She took exceptional care of him during his extended illness and is an inspiration to us all through her demonstration of love and commitment
Gerald is survived by his wife, Pattie, and her three children and four grandchildren; son, Paul, his wife, Megan, and their two children, Katherine and Nathaniel; son, Michael, and his three children, Cody, Mason, and Madelyn.
The Funeral Mass will be at 10:30am Wednesday, January 22, at St. Clare of Assisi Catholic Church in Houston. Interment will be at Calvary Catholic Cemetery in Enid, OK, with a graveside service to be held on Friday, January 24, at 2:00pm. A visitation for friends and family will be held at Crowder Funeral Home in Webster on Tuesday, January 21, from 6:00-8:00pm.
Memorials may be made to Wounded Warriors or the American Cancer Society, with Crowder Funeral Home serving as custodian of the funds.
Condolences may be sent to the family at cfhclearlake@aol.com.