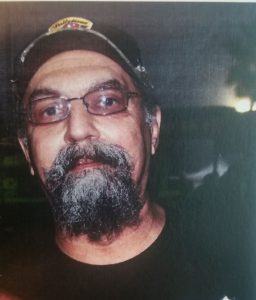 George Michael Simon, 66, of Pearland, Texas, passed away peacefully on October 14, 2022. He passed away surrounded by his family who loved him very much.
George is preceded in death by his parents George and Margaret Simon.
He was raised by his mother Margaret Simon and Grandmother Agnes Kasper. George attended grade school at Mt. Carmel and graduated from Milby High School. He was involved in a lot throughout his lifetime such as boy scouts, football, baseball, dirt bikes/motorcycles and race cars.
After graduating high school George first worked as a truck driver and then went on to be a dispatcher at Palletized Trucking for a combined 40 years and has lived in Pearland for the last 35 years.
George was such a great person with the warmest smile and a heart of gold. He loved spending time with his family, being around friends, going on beach vacations and most of all riding his motorcycle. When it was baseball season, he would like to sit on the back patio listening to the baseball game on the radio while drinking his beer. George was easy going and never met a stranger. He was an amazing father and grandfather.
George is survived by his wife Leisa Sparkman; daughter Jacey Simon; stepdaughter Felisha Gleason; stepsons Robert Smith, Kenneth Jarrold "KJ" Sparkman, Jesse Sparkman; grandchildren Anthony Smith, William Bridges, Faith Smith, Robert Smith Jr, Leisa Jenkins, Felicity Gleason, Angel Gleason, Brickiss Trejo, Claire Sparkman, Elliot Currie and many more family and friends.
There will be a visitation for family from 4:00pm – 5:00pm and friends from 5:00pm – 8:00pm, on Friday, October 21, 2022, at Crowder Funeral Home, 2422 E. Broadway St. Pearland, TX 77581. There will be a service at 10:00 A.M. on Saturday, October 22, 2022, at Crowder Funeral home, Pearland, TX, with Bill Cole officiating.  Burial will follow at South Park Cemetery in Pearland, TX.