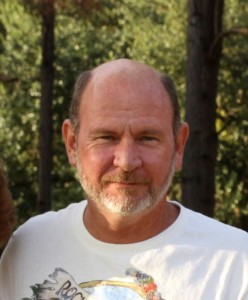 Gary Wayne Birdwell, Sr., 57, of Santa Fe, Texas passed away April 19, 2016 in Webster, Texas.  Gary was born December 19, 1958 to Clarice Birdwell-Crews and Baker Birdwell in Alvin, Texas.  He was a contractor and an avid fisherman.  Gary had a gift with mechanics and loved to tinker and repair anything mechanical. He was baptized in the Arcadia Baptist Church.  Gary was preceded in death by his father.
Gary leaves behind to cherish his memory his loving mother, step-mother Kay Birdwell, sons Gary Wayne Birdwell, Jr. and wife Jeana, and Patrick Alan Birdwell, granddaughter Kennedy Gail Birdwell, sisters, Brenda Birdwell Cheatham and Linda Kay Birdwell, brothers Larry D.
Birdwell and wife Susan and Brian Edward Birdwell and wife Cassie, and nieces and nephews, Kimberly, Clay, Clarice, Sarah, and Juniper.
A visitation in his honor will be held 6 – 8 pm, Monday, April 25, 2016, with a Celebration of Life Service at 7 pm, Crowder Funeral Home Chapel, Dickinson, Texas.  Interment will take place in Rusk County Memorial Gardens, Henderson, TX at a later date.