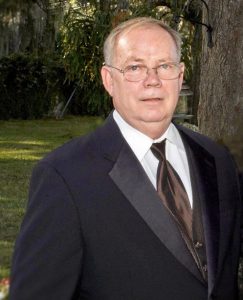 Frankie Leon "Weedeater" Miller passed away on August 27, 2021, in Houston, Texas.  He was born in Pearsall, Texas, on October 22, 1945, to Rena Marie DuBose and Benjamin Franklin Miller.  After growing up in Pasadena, Texas, the family moved to the Geronimo, Texas, area to start the family dairy business.  Leon attended Navarro High School and graduated in 1964.  He enlisted in the Marine Corps in 1965 and went to San Diego for boot camp.  Following training, he completed two tours of duty in Vietnam as a Staff Sargeant, where he served as a Helicopter Crew Chief and Door Gunner, and was awarded a Purple Heart.  After re-enlistment in 1969, he re-trained to become an Air Traffic Controller.  When his USMC enlistment ended, his lifetime career as an Air Traffic Controller and Instructor began at Houston Intercontinental Airport for the FAA.  He retired from the FAA when he was no longer able to work, due to Parkinson's Disease.  Leon also owned and operated a fiberglass shop in South Houston for many years, where he worked diligently on boats and motor covers, and any other projects that came along.
Leon was a much-loved brother, husband, father, and grandfather.  His aunts, uncles, and cousins that he spent time with around Dilley, Texas, were all special to him.  His Marine Corps brothers and FAA co-workers remember Leon as a character, cracking jokes and keeping them on their toes.  He loved cooking and fishing, and good memories were made taking his family to the beach or just out in the boat.
Leon was preceded in death by his parents.  He is survived by his current wife, Xiaojun "Alice" Miller, step-daughter Theresa Chen, daughters Marcy Miller Gallant (Jerry), Amy Miller Thurmond (John), Lindsay Renae Rumenapp (Adam), and Morgan-Ann Taylor Miller, as well as grandchildren Matthew Strawn, William Strawn, Robert Stasney, Jr, Isabelle Rumenapp, Ashton Rumenapp, Ryleigh Rumenapp, Makayla Quinn Rumenapp, Oliver Rumenapp, and Mallory Miller, sisters Linda Miller (Orlando) and Joyce Roach (Reed), niece Julie Williams (Greg), nephews John Tompkins (Debi), Jonathan Roach (Leila), and Ben Roach (Jennifer), and many cousins and extended Miller and DuBose family.
Visitation will be held on Thursday September 9th from 5 to 8pm at Crowder Funeral Home, 111 E. Medical Center Blvd in Webster.  Funeral services will be Friday September 10th from 11am to noon, followed by a short Marine Corps service starting at 1:30pm at the burial site in Houston National Cemetery, 10410 Veterans Memorial Drive in Houston.  In lieu of flowers, the family would appreciate donations to the Wounded Warriors Fund.